I LOVE, LOVE, LOVE photographing Jennie Gabriel. She is like a chameleon. She is an exceptional actor and model.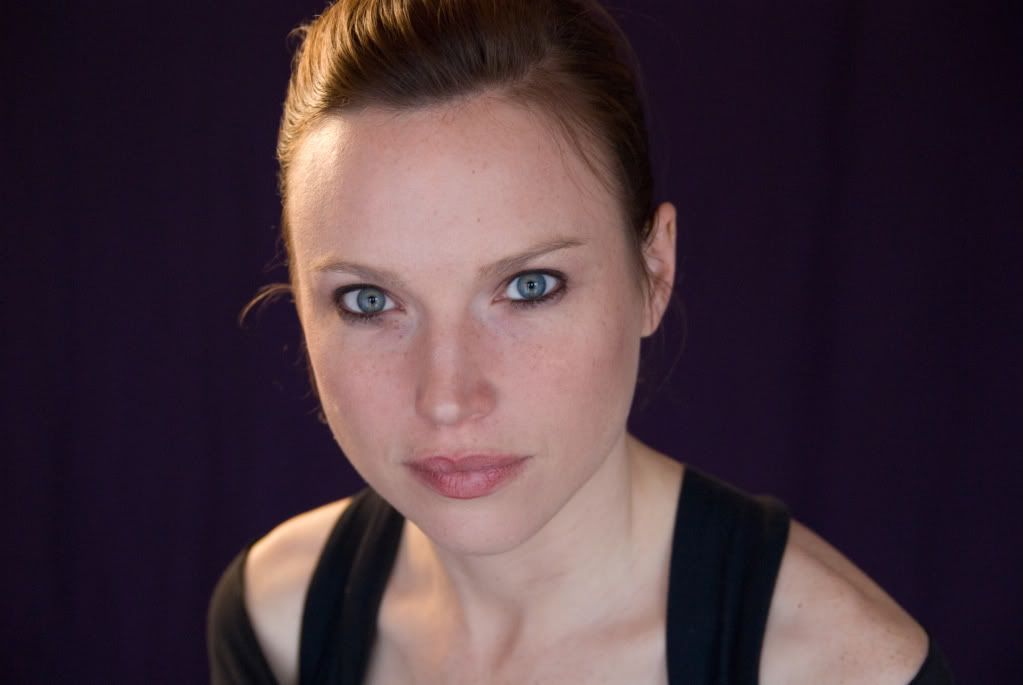 With her slicked back hair and the harsh studio lights, it looks like she is ready for the stage (life is a
cabaret
old chum.................).
Military [slash] inquisitive [slash] vulnerable [slash] sexy [slash] intelligent [slash] soft [slash] direct [slash] subtle............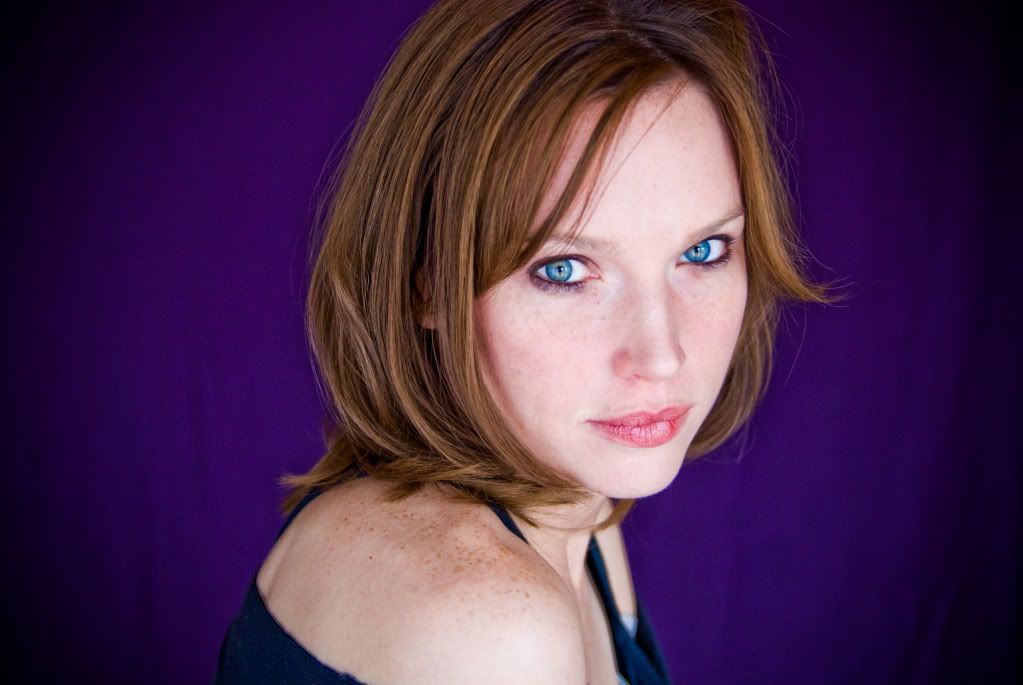 In the program

Lightroom

,
I added a vignette (by adjusting the amount of lens correction). I also adjusted the fill light to lighten her hair from auburn to red and then adjusted the contrast and
vibrance
to make the colors really pop.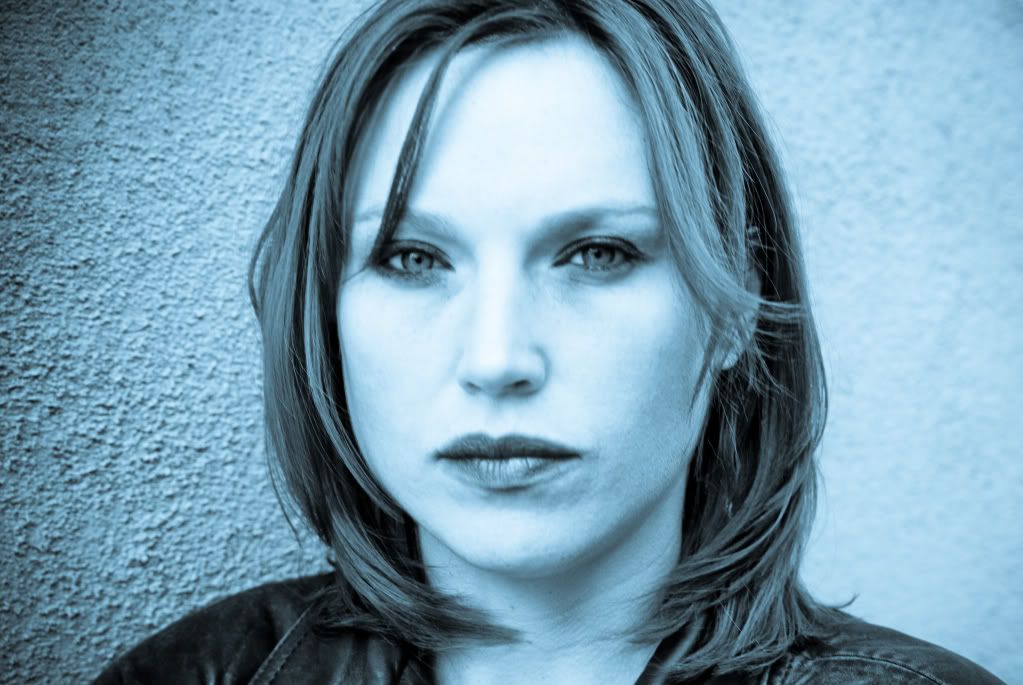 I wouldn't want to meet this character in a dark alley. She looks like a gun
wielding
biker chick ready to rob a
convenience
store. Watch out 7-11! In
Lightroom
I applied the preset "
cyanotype
", I think the blue helps emphasize her icy stare. The image is slightly out of focus (not intentional--it was shot with a 50mm lens in AP, f/4.5 at 1/100 sec--no obvious reason it is blurry). Usually, I like the eyes to be sharp as a tack but here I don't mind. In fact, I think it works. Happy mistake.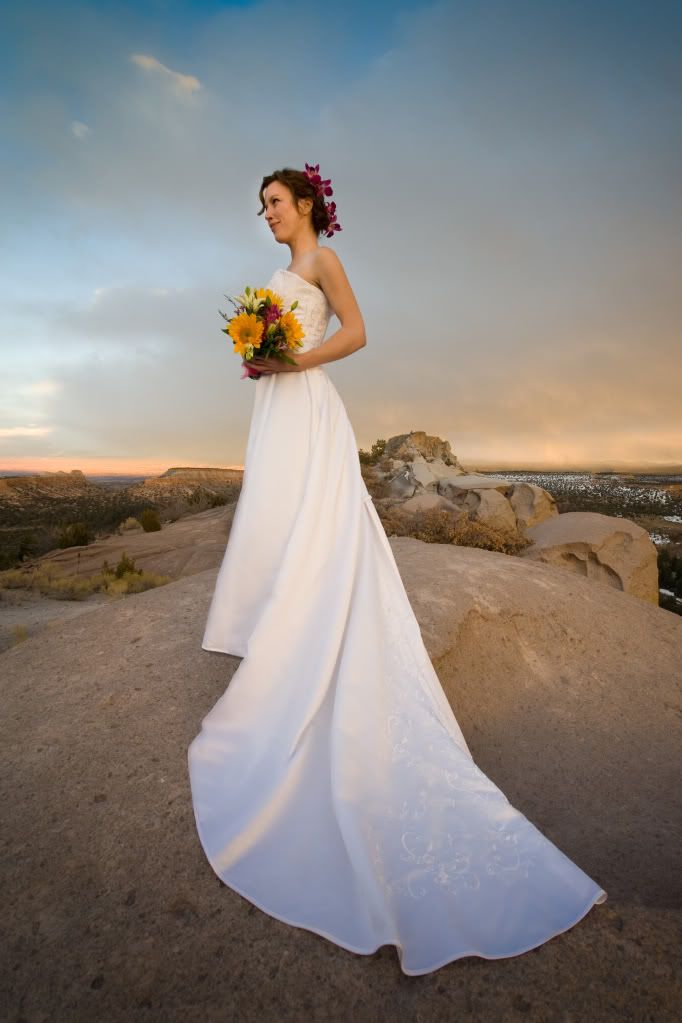 For this bridal session we hiked to the top of the look-out near Los
Alamos
in the snow! Jennie is such a trooper when it comes to photo shoots.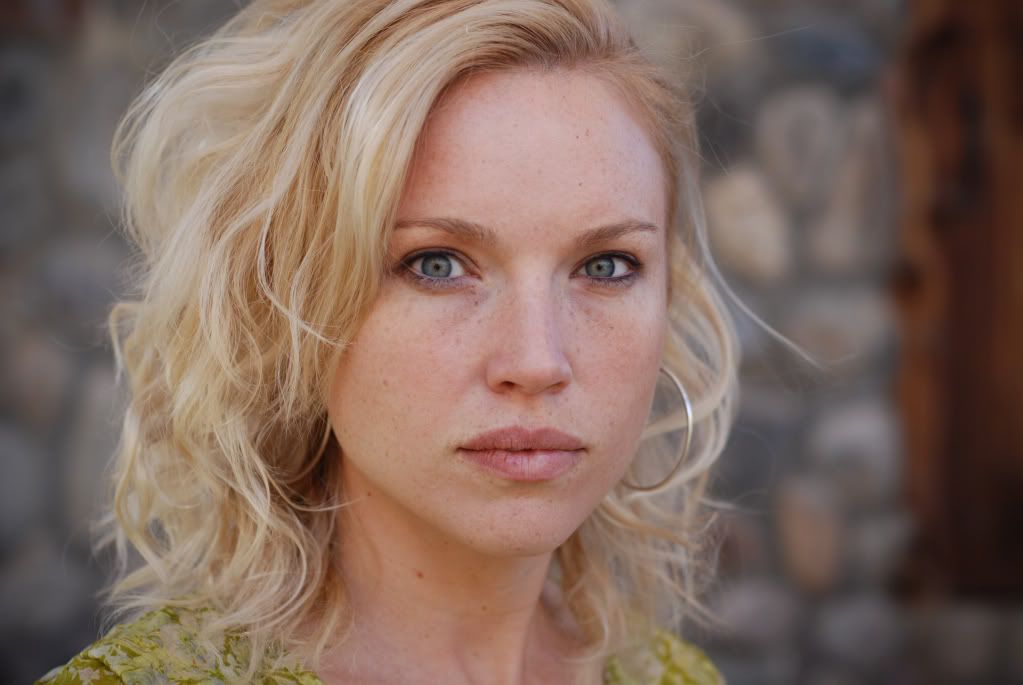 I simply love the hoop earrings. They add a 70's vibe. Thanks Jennie for being such and amazing model!!